...with
THE PLAYDATE CAFE
!
We are collaborating with our friends over at the
Playdate Cafe Challenge
today and are very excited about it!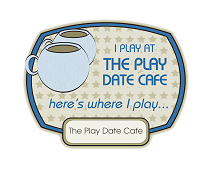 What's MORE? TGF is giving away a $25 Gift Certificate to ONE lucky winner over there so be sure to check the PDCC out and PLAY ALONG!
I'm totally tickled and excited to be the featured Guest Designer over there today too-in fact, I'm giddy! Here is the WONDERFUL Color story that we are playing with today over at the Playdate Cafe:
..and here's my card:
Even better? Look who ELSE played along today:
Emma
Leanne from our Challenge DT:
Sari:
I want to thank these talented ladies for playing along and PLEASE-GO visit the
Playdate Cafe
and leave a comment letting them know TGF sent you!
Can't wait to see some of our biggest fans playing along in this FUN and COLORFUL challenge this week..and don't forget to check out Rach's awesome sketch on the
Farm Fresh Challenge blog
, too!
Thanks everyone!
xoxo,
Jess :)