Hi friends. It's already the middle of the week can you believe it? If fact it's almost the middle of the year!!! I want to say that the incoming entries for the Summer DT call are amazing. I'm really gonna try to stick with 4 selections this time. LOL! Of course there are no guarantees but wahhhh goodness it's gonna be even tougher this time.
Remember deadline for all DT submissions is May 30th.
Meanwhilst I shall seek out some judges to help me in the selection else the DT will be 80 members or so. lol.
Today's special guest is Dominique! Her sweet and pretty style is what caught my eye. She has a wonderful usage of flowers and just the softest color palette. Scroll on down and find out more about this fab stamper!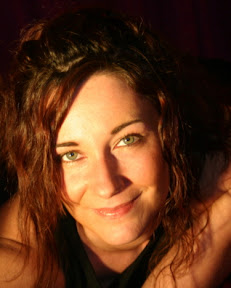 Domi Hornberger
http://mephisto-domi.blogspot.com/
How long have you been stamping?
I´m stamping since three Years
What's your tool of choice?
My Zip è Mate. I like using Shapes on my Works.

Describe yourself in 3 words.
reliable, cheerful, pigheaded
If you had a stamp line, what would you call it?
cute

What's your favorite TGF stamp set?
The Miss Anya Collection
If you were a color, what would you be? Why?
I think: Green. Because, this Color means Assertiveness and Perseverance. And I have both Properties :-)
Descibe your crafting area.
I have my own little room in the House, where I could do my Work.
There is a desk with my PC, a cupboard where I have my finished Works, a table in the middle of the Room, where I do my Work. And sure a lot of boxes with my Crafting Items. On one Wall I have put Cards and other Creations from Friends.
When making cards, what is you favorite colors to use?
I often use olive and pink

Do you listen to music while you stamp?
Sometimes ;-)

3 wishes:
Health, Luck and a nice Life for me and my whole Family
Hope you enjoyed Domi's fabulous creations!!! =) Have a wondrous day!



Today's question is:

What's the nicest thing anyone has ever said to you?

Someone once said "Thanks for your perception. It's kinda cool."