Greetings Friends! I hope your weekend was swell and restful. =) We had a great time at Scrapbook Destination on Saturday! Angela was there creating beautiful Anya Make-n-Takes and I got the chance to meet several friends of the farm. =) Then afterwards we got to crop! Yayyy my first crop! Well I didn't really crop, I kinda colored for most part. haha. Everyone had a great time and we had lots of laughs. Oh and I'd like to give a shout out to a new buddy of mine which I will refer to as 'Charlie'. haha. Yea Charlie, you know who you are.
Also I'd like to thank all of those who participated in the Case of the Curious card. I will reveal the winner tomorrow! =) The entries were awesome! I wish I could just bottle up all the talent and energy. It's like magic!
All Farmer's Market orders were shipped out on Friday. And our release is... this Friday!!! Right? Is it this Friday? I think so, May 1st. So if you missed out on our new sweet little girls and the paper, you can look forward to catching them in the shop on Friday.
Enjoy today's cute lineup!

Here are Cheryl's card! And they feature our new Paper Pack: Sunny Glen! As well as our newest stamp Dahlia.



A beautiful and delightful card by Faith using the Susie Surprise cupcake set!



Here's Elena's adorable little Rescue Ian!



Ok... fabulous card by Kadie! Definitely a page right out of a story book!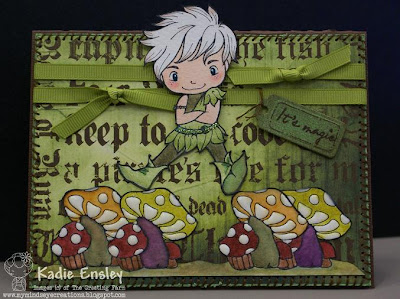 And this cutie patootie Grad card was sent in by Janna Smith! She is adorable with the darling dp!

Have a wonderful beginning of the week everyone!



Today's question is

: Who/what was on your wall during your pre-teen/teen years? (e.g. music idols, celebrity hearthrobs, boy bands... lol)

OMG, so embarrassing. I think for the most part, I had Sailor Moon (anime) posters but then I did go through a dreadful era where I had this korean boy band up on the wall. Gahhhhh.......