Good day whimsical stampers! I was very pleased to hear that many of you got your Hero set yesterday!!! I'm very happy and you are all most welcome! I want to thank those of you with loved ones in service. Thank you thank you!!! Now let's get those cards rolling and send them overseas! Hoorah!!!

By Joni

Ok so I have been bombarded by curious questions regarding Tink's friends for the past week and here they are! Chloe and Eva!
Tink
is the adventurous naughty one,
Chloe
is the sweet bubbly one, and
Eva
is the quiet thoughtful one. One of them has to suit your fancy! You can order Tink and these cuties on Friday on a first come first served basis.

Chloe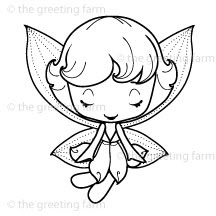 Eva

And.... debuting today is
House of Mental Digital Stamps
. As I've mentioned, I am licensing these images to share with the whole world because they're awesome! House of Mental also does apparel so feel free to check out their
shop
! So here are the first 3 released!
So what do you think? Do you like them? I'm off to finish more packing but join me tomorrow for our Guest Spotlight! Bye!



Today's question is

: What would your Fairy name be?

Ooooh mine would be... Star Shine. Heee I'm cheesy.